Client Industries
Products Materals
Client Application
CNC Services for Electronic Industry - CNC Electronics Parts, CNC Turning Parts For Electronic Equipment
With the development of the processing technology of electronics parts, CNC machined parts and CNC Machining Services have many advantages in the electronics industry. The electronics industry encompasses a wide range of different manufacturing processes and products. The most visible CNC Turning Parts for the electronics industry are consumer goods such as television sets, music reproduction systems and computers.
These visible electronic products represent a tip of the iceberg situation as a large part of the electronics industry is concerned with the manufacture of the component parts of products. So CNC electronic equipment precision parts are a vital part of any CNC machine. Aside from the motors and CNC controllers, there are many electronic components that assist in the machine operation.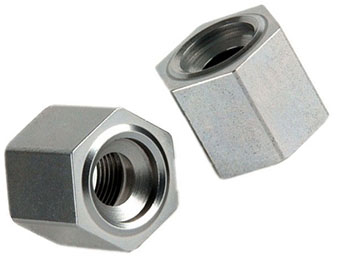 Dajin Precision CNC Electronic Components Parts, Electronics Category
What could be better for electronics part and production than a machine designed by a CNC electronics part manufacturer? Shenzhen Dajin Precision Hardware Co., Ltd has been specialized in intricate, tight tolerance work, providing professional OEM CNC Turning Service for electronics hardware projects and various high-quality precision machined components according to different customer's needs.
We have extensive experience and high customer satisfaction. Because of our extensive CNC machining OEM electronic parts and CNC turning lathe services knowledge and understanding, clients in the electronics and computing industries come to us from many countries.
Electronic product 1

Electronic product 2
We regularly machine:
Housing used for earphone
Aluminum pipe/tube used for tattoo and e-cigarette
Nozzle used for Shisha
Contact pins, Conductive Pins, Pivot pintle, Probes, Bushes, Test tooling and many other CNC custom electronic product accessories.
Electronic product 3

Electronic product 4
CNC Machine Electronic Parts Applications:
All CNC Turning Electronic Parts processing in varying grades of stainless steel, aluminum, brass, bronze and copper, etc.
Medical devices: B Ultrasound scanner case, Ultrasonic diagnostic imaging care, and etc.
Auto parts: Automobile parts, dashboard, car lamp, bar, car door, motorcycle, scooter, etc.
Household appliance: Cooker, air conditioner, TV, fan, shower, fridge, coffee machine, etc.