Client Industries
Products Materals
Client Application
Precision Machining Services for CNC Turning Aerospace Parts & Components
Aerospace parts CNC machining concerns varying flight vehicles, like unpowered gliders and sailplanes, lighter-than-air craft, heavier-than-air craft, military aircraft, civil aircraft, and commercial airliners, or Passenger Turboprops, Jumbo Passenger Jets, Cargo Airplanes, Twin Turboprops, JET aircraft, Aerobatic, Amphibious and more.
CNC Aerospace Parts need durable material, strict specification standard, batch traceability and more requirements to create premium airplane body and parts to ensure excellent performance and definite safety.
To meet the high expectations of the aviation market, CNC machined aircraft parts with CNC Machining Services are desired to be processed through the best quality and most prudent way. Whether it is civil aviation or military aerospace spare parts machining, precision and accuracy are of upmost importance.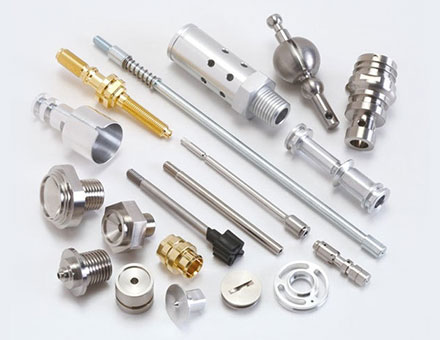 Dajin Precision CNC Aerospace Parts - Precision Aerospace Components & Aircraft Parts of CNC Machining
As a China CNC machining aerospace parts OEM, Dajin Precision Hardware Co., Ltd has accumulated rich experience and good reputation in manufacturing CNC Turning and Machining parts and always provides CNC Turning Service for the aerospace industry.
we own advanced CNC Turning Aerospace Parts technological capabilities and complete machining system to provide satisfactory precision aerospace CNC Turning Parts for various applications.
We specialize in machining non-safety critical precision aircraft components used in galleys, interior trims, fittings, and instrumentation.
Aerospace product 1

Aerospace product 3
We manufacture CNC Aerospace Parts and cheap machining parts for aerospace to your exact requirements under the controls of our ISO9001: 2015 quality system.
Our CNC machining centers and CNC turn-mill complex lathe processing the fastener, connector joint, screw, shaft, eccentric hollow shaft, pin, and other related parts are widely used for Aerospace industry.
We have established business relationships with clients from lots of countries and areas, our CNC Machining Aircraft Parts have been widely used in the United States, Europe, Middle East, Southeast Asia, Japan, and more markets.
Aerospace product 2

Aerospace product 4
Main Types of Our CNC Machining Aerospace Parts
Fastener
Connector joint
Screw
Shaft
Eccentric hollow shaft
Pin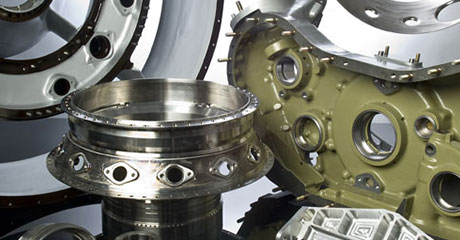 Our CNC Aerospace Machining Capabilities
Industry-leading straightness, surface finish to Ra1.6 and outside diameters within 0.0001" (2.5 µm) tolerance.
Our thru-feed grinding is also ideal for cylindrical parts with a large outside diameter (OD), offering critical optimizations such as burr-free flats and multiple diameters.
Maximum length: 150mm, tight tolerance: +/-0.001″ – 0.005″ and 1-25mm diameters.
Materials of Our Precision Aerospace Components
Metal:

Stainless steel, steel, aluminum, brass, alloy and more.

Plastic:

PVC, POM, NYLON, etc.
Benefits of Our Aerospace CNC Parts
Low volume rapid prototyping CNC turning lathe services
ISO9001: 2015 certification
One-stop service for customers
Multiple options for materials and surface treatment
Rigorous quality & inspection regime
Full traceability
Track record for flexible deliveries
Time-honored delivery speed
Work from approved suppliers
Competitive pricing
4/5 axis capabilities
Complete reliability in each step