Client Industries
Products Materals
Client Application
Precision CNC Machining Services
CNC machining means a lot to the modern manufacturing industry, the high efficiency greatly facilitates the precision machined components manufacturing, which results in high demands of CNC machining services and CNC machining parts widely used in a host of industries and areas.
What is CNC Machining Service? CNC (Computer Numerical Control) machining services applying the CNC process, which is a subtractive fabrication method use computers to control the machines and tools complete major production operations of custom precision CNC machined parts or tooling, through removing extra materials from the workpiece based on programming languages. The final CNC product has exact specifications.
Benefits of CNC Machining Services
- Improved efficiency and decreased labor cost with high level automation
- High accuracy and precision are guaranteed with minimizing the potential human error
- A broad selection of materials, like metals, plastics, rubber, foams, woods, etc.
- CNC machines can repeat the completely same operations according to the designs and produce identical parts
- High throughput potential in short-run manufacturing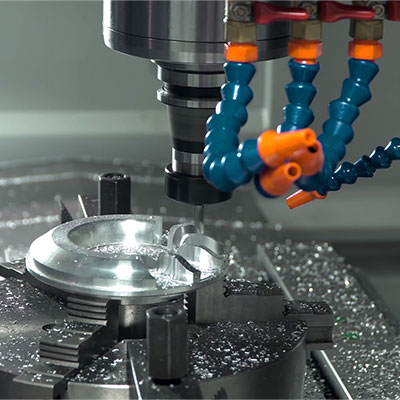 Rapid CNC Machining Services Online - Custom CNC Machined Parts Manufacturer
Dajin Precision (Dajinprecision.com) is an accomplished one-stop CNC machining services China supplier and cheap precision CNC machining parts manufacturer, engaged in custom CNC turning, CNC turning-milling, and CNC drilling service. Multiple surface treatment are provided as well. Our capabilities are sourcing a broad range of turning parts from simple shafts, screws, nuts to complex CNC machined components cost-effectively based on sophisticated equipment and professional engineering team.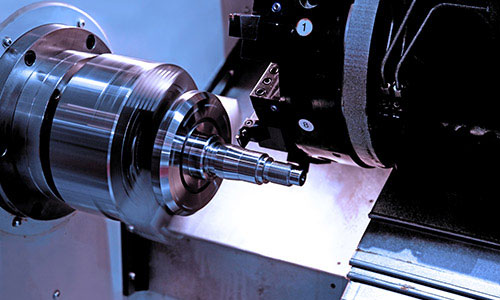 CNC Turning Services: common machining process for CNC turning parts production, use the cutting tool to remove extra parts of material block while the workpiece held in a chuck on rotating spindle on turning machines, we provide custom turning, hard turning service and the full range of turned machine parts with maximum turning diameter Ø20, turning length 150mm and a very tight range of tolerance.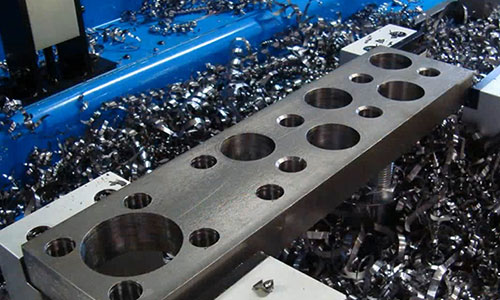 CNC Drilling Services: CNC drilling starts with uploading the CAD file of required parts and installing drill bit on the drilling machine, after the material secured on the machine, operate the spindle and drilling needed hole sizes and diameters, which controlled by computers. Our skilled workers will work closely with clients to deliver precision drilling machine parts.
Dajin Precision CNC Machining Services Applications
We can offer CNC machining parts for automotive, aerospace, electronics, medical, food processing, construction, agriculture, mechanical, military, hunting, fishing, and more fields.
Dajin CNC Machining Materials
Dajin Precision is capable to work with a large collection of different metals and plastics.
Brass: the alloy of copper and zinc, strong wear resistance, machinability, low cost, low strength point.
Available brass types: HPb63, HPb62, HPb61, Hpb59-1, H59, H62, H68, H80, H90, etc., as well as copper.

Aluminum: silver white light metal, strong but lightweight, cost-effective, good ductility, electric conductivity and thermal conductivity, high reflection and oxidation resistance
Available aluminum types: AL6061, AL6063, AL7075, AL5052, AL6082, etc.

Stainless steel: refers to steel resistant to weak corrosive media such as air, steam and water, and chemical corrosive media such as acid, alkali and salt.
Available stainless steel types: SS201, SS301, SS303, SS304, SS316F, SS316, 420, etc.

Steel: iron carbon alloy with carbon content between 0.02% and 2.11% by mass
Available steel types: Carbon steel, alloy steel, mild steel, 4140, 4340, Q235, Q345B, 20#, 45#, etc.

Plastics: most plastics have lightweight, chemical stability, no corrosion, good impact resistance, good transparency and wear resistance; good insulation and low thermal conductivity; good formability and colorability, and low processing cost.
Available plastic types: PVC, POM, NYLON, etc.

Alloy: zinc alloy, aluminum alloy, bronze, etc.
Dajin CNC Machining Surface Treatment
Stainless steel: Polishing, Passivating, Sandblasting, Laser Engraving

Steel: Zinc plating, Nickel plating, Chrome plating, Black oxide, Heat treatment, Carburized, Powder coating.

Aluminum: Clear anodized, Color anodized, Sandblast anodized, Brushing, Polishing, Chroming.

Brass: Nickel plating, Chrome plating, Polishing.
Why Choose Dajin Precision CNC Machining China?
- Multiple services including CNC machining service, CNC turning service, customized OEM service, CNC drilling, grinding and wide range of surface finishes.
- Custom CNC machined components manufacturing performed meeting your exact specifications based on given drawings on our efficient 3/4/5-axis machines or CNC lathes.
- Seasoned engineering team supporting the online machining service research and development, drawing design, prototype, and low, medium, or high volume production.
- Exceptional quality standards comply with ISO9001:2015 certification, strict quality inspection carried out in each step before shipping.
- Reliable CNC lathes, high precision milling/turning centers and centerless grinding machines at our disposal for the most demanding products.
- Online customer service to provide instant assists for problems or troubles from worldwide clients regarding our CNC products or services.