Client Industries
Products Materals
Client Application
Custom Made CNC Turning Stainless Steel Parts - Stainless Steel CNC Machining Services
Stainless steel has the characteristics of heat resistance, high-temperature resistance, low-temperature resistance, abrasion resistance, chemical, and electrochemical corrosion resistance, and not easy to rust. Therefore, CNC turning stainless steel parts are increasingly widely used in various industries.
Stainless steel turned parts are manufactured by lathe, CNC computer going processing, grinding, sandblasting and other processes. With the characteristics of wear resistance, corrosion resistance, and durability, it is an important choice for high-end equipment spare parts. Shenzhen Dajin Precision Hardware Co., Ltd has accumulated abundant experience in the field of precision CNC Turning Parts, providing high-quality CNC Machining Services for stainless steel machinery parts for many customers.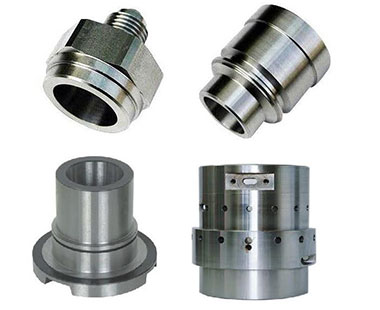 CNC Lathe Turning Parts, OEM CNC Machined Stainless Steel Parts Factory
Shenzhen Dajin Precision Hardware Co., Ltd is a professional OEM CNC Machined Stainless Steel Parts supplier which has over 10 years technical precipitation and rich experience in CNC turning service for custom metal and plastic parts can be made with different material such as aluminum, stainless steel, alloy, brass, plastic, etc.
We have been specialized in CNC machining service for stainless steel parts with cost-effective prices. The main materials are SS201,SS301,SS303,SS304,SS316F,SS316,420,etc. All CNC Products in the production process strictly comply with quality standards and strict requirements, all precision stainless steel CNC machined products are subject to strict quality inspection.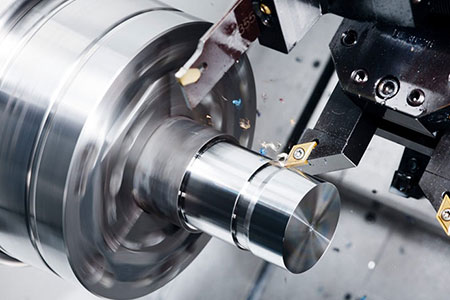 Stainless steel Machined Parts Specification:
Materials: aluminum alloy 6061T6, stainless steel, carbon steel, brass, copper and any material can be used.
Dimensions can be done.
Surface treatment: Polishing, Passivating, Sandblasting, Laser Engraving can be used.
Inspection machines CMM, 2.5D projector to assure the quality requirements.
Support custom made precision CNC Stainless Steel Turning Parts.
Edges and holes deburred, surfaces free of scratches.
Provide one-stop services.
We have the authorized license of import and export.
We have more than 200sets of precision machines, which lead to high output, stable quality and quick delivery.
Our precision CNC machines can accrue 0.01mm accuracy.
We accept any OEM orders and can accept small orders for test quality.
We have ISO9001:2008 Certificate.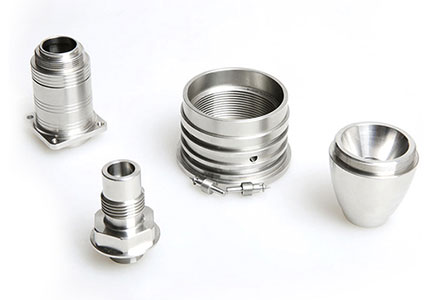 Application:
Mechanical equipment, automobile, industrial equipment, photoelectricity, automation equipment, robot, 3D printer, household appliances and toys, etc.