Client Industries
Products Materals
Client Application
CNC Turning Parts & Service Applications - CNC Machining Application Product, Industries and Fields
Computer Numerical Control, known as CNC, widely used in the manufacturing process as the form of CNC Machining technique based on computer control. CNC Machining and CNC Turning Service have been basically involved in all industries, covering medical, aerospace, automobile, electronics, mechanical, military, communications, sports goods, food processing machines and more.
What Advantages Does CNC Machining Application Have?
Shorten manufacturing time and improve production efficiency
Get a high degree of automation
Reduce labor intensity greatly
Achieve a higher precision production level
Realize more complex prototypes processing.
Increase consistency of the machined parts
Broader capability than even the most skilled engineer
Less maintenance
Any shapes, sizes or dimensions are available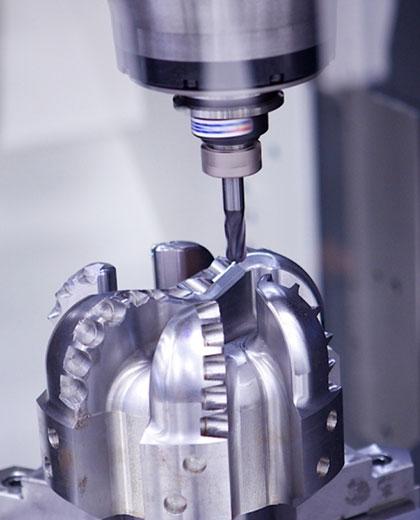 Our Main CNC Turning Parts Application
Based on the extensive experience in CNC Machining Services, Dajin Precision owns a complete precision machined parts products system application for multiple industries. Our core product like Servo motor shaft as a key component of Servo Motor used for high technology devices in the industrial application like automation technology with its high durability, smooth operation, solid reliability.
Servo motor shaft
Pipe Joint
Connector Joint
Engine Shaft
Anodized Aluminium Tube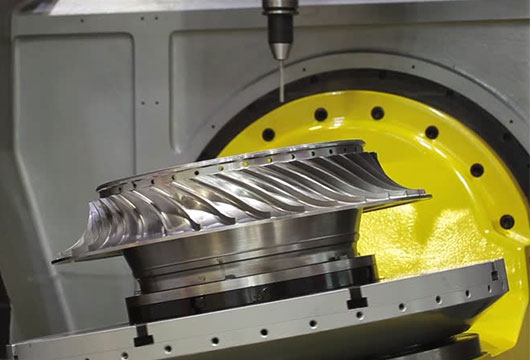 Our Main CNC Turning and Precision Machining Applications
Dajin Precision CNC Turning Parts including simple screw to the most complex equipment components, lots of CNC machined parts can be used in multiple areas instruments, like screws, shaft, probe, pin, etc. Each industry requires these precision machined components to help instrument fabrication and operation. What industries CNC machining usually applied? What CNC machining parts used in multiple industries?
Aerospace
Aviation industry is one of the most common CNC turning applications, the aircraft body, engine, and other parts can't travel safely without the machined parts. For example, 4/5 axis capabilities of Dajin Precision are able to achieve harder materials processing for aerospace and other industry.
Our CNC Aerospace Parts covering shaft, probes, eccentric hollow shaft, joint connector, fastener, and other customization options.
Automobile
No matter it is a civilian car or a military automobile, CNC machining applications provides CNC Turning Lathe Services parts and components of a variety of sizes and specifications, offers fast solutions to meet the huge demands of the automotive industry and other vehicles.
CNC auto parts like Throttle control shaft, low pass filter shaft, hydraulic valve, valve housing, sensor Housing, temperature sensor housing, pressure sensor housing, pipe Joint, sensor metal shell, etc. are available here.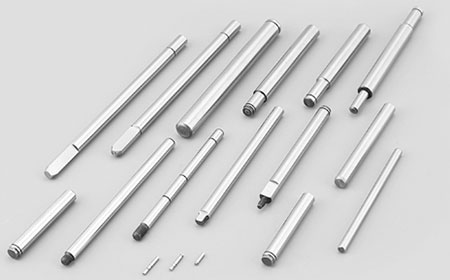 Electronics
Electronics is an important industry related to the national economy and people's livelihood, countless precision parts of some electronic device have to work with high consistency and reliability each time, such as the computers. The complex hardware of electronic products has rows of metal slats, panels, etc., all of which reflect the details of CNC machining services.
Our main CNC Electronics Parts range covering: Housing used for earphone, Aluminum pipe/tube used for tattoo and e-cigarette, Nozzle used for Shisha, Contact pins, Conductive Pins, Pivot pintle, Probes, Bushes, Test tooling and many other CNC electronic product accessories.
Mechanical
All machine parts used in the mechanical industry need to meet certain technical specifications to ensure they serve for manufacturing normally. Custom CNC Mechanical Parts can make your machinery or equipment more competitive in the market, our main mechanical components include Fastener, Motor shaft, Empty metal cans, Conductive pins, Connector joint, Shaft sleeve, Pneumatic fitting, Hydraulic fitting, Hose joint pipe coupler, Screws (Rivet, Bolt, Nut), Eccentric (hollow) shaft, etc.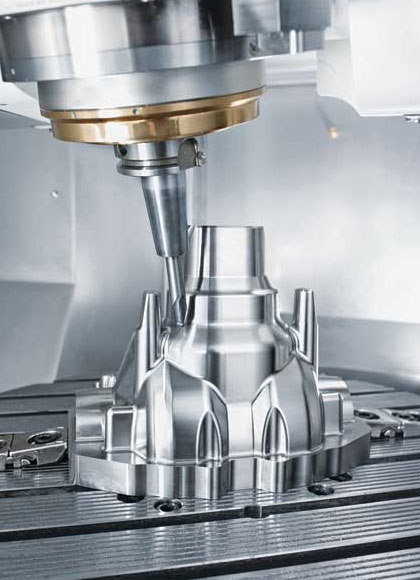 Medical
Medical and Dental Instrument need CNC machining process to shape the parts exactly. CNC machining puts the right point, angle end and other details on the application of the instruments, the main product features medical tooling and medical mold components, testing machine parts, packaging, processing machinery replacement and spare parts, R&D fixtures, analysis instrument parts.
Military
CNC machining application in military and defence industry has existed for a long time. The precision and uniformity produced by CNC machining center suits many aspects of the military's nature, core Dajin CNC Military Parts include Airframe Parts, Screws, Spacers, Consumables, Expendables, Avionics / Instruments, Engine Components, Rotables, etc.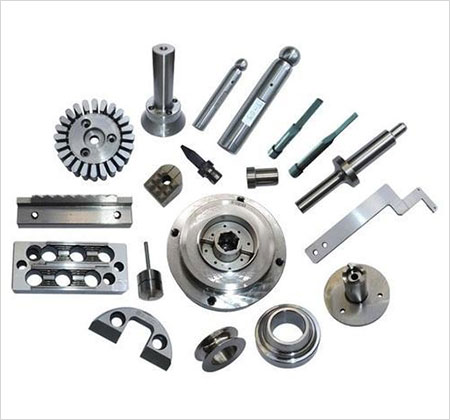 CNC turning applications also exist in Hunting and Fishing Industry blade ferrule, insert, insert footer, firearms, transportation, jewelry, food and beverage, construction, agriculture, etc. If you require custom CNC turning machining service and parts, please feel free to tell us your requirements or send us your drawings.