Client Industries
Products Materals
Client Application
CNC Machining/Turning Services For Military & Defense Industry
In Military & Defense Industry, there are large demands for high-quality precision CNC Machining Parts and components. To meet the grade equipment requires for the military and defense industry applications, parts and components for Military & Defense equipment must be produced with rigorous design, tight tolerance, ultra-high precision specifications, and the best durable materials and for optimum manufacturability.
Dajin Precision as one of China leading OEM/ODM supplier of CNC Machining Services, we can meet the most demanding and manufacturing standards for military industry, offering the highest-level one-stop service for CNC Machined Military Parts, CNC machined defense parts and more.
With ever-increasing investment and development in the defense military machinery, to keep up with the latest advancements, we constantly improve our custom CNC turning lathe services and machining, turning, milling technology to produce the most suitable and satisfied CNC Military & Defense parts and components.
Military & Defense product 1

Military & Defense product 2
Specification of Our CNC Machining Parts in Military & Defense
Main Products:

Artillery Components, Fighter Aircraft Components, Missile Components, and other CNC Precision Military & Defense Parts and Components.

Main CNC Mechanical Parts:

Airframe Parts, Screws, Spacers, Consumables, Expendables, Avionics / Instruments, Engine Components, Rotables etc.
Main Materials:

Stainless Steel, Carbon steel, Aluminum, Alloy, Brass, Bronze and Copper, etc.

Surface Treatment:

Zinc plating, Nickel plating, chromate plating, anodize as per customer's requirement
Production Equipment:

CNC Machining Center, CNC Turning Machine, CNC Lathe, CNC Milling Machine, Precision Cutting Machine

Drawing Format:

CAD / PDF/ DWG/ IGS/ STEP/So
Tolerance:

With high precision tolerances ranging from +/-0.001″ – 0.005″ and 1-25mm diameters, specific tolerances can be discussed with the customer, given the part material, size, and geometry.

Production Processing:

As an experienced supplier of mechanical parts, Dajin Precision provides design, manufacture planning, cutting, forging, stamping, heat treatment and surface treatment of CNC Turned Parts
Packaging:

Standard package, Carton box or Pallet, As per customized specifications
Applications of CNC Machining Parts in Military & Defense
Aircraft seat frame
Aerospace couplers
Retainer rings
Missile components
Flanges Fuser rollers
Helicopter & naval ship components
Track hubs
Munitions hoist components
Main rotor hub
Transmission components
Naval engines and structural systems
Retainer rings Clamshells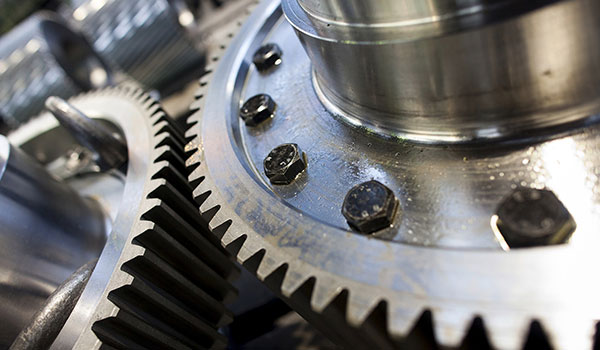 Benefits of Our CNC Machining Services For Military & Defense
Our professional teams always spend time to study what those Military parts do and how they work, have deep experience complying with documentation and certification requirements.
Our experienced engineering team can help refine your designs to make your parts perform better for optimum manufacturability, save you time and money in production.
Our factory has capabilities to meet the highest levels of precision and accuracy, skilled enough to make the complex CNC Military Defense parts for your equipment.
Fully capable of transforming your design into a durable, high performance finished product in a fast and cost-effective CNC machining parts.
Our Team also can machine from hard copy drawings, 2D and 3D electronic files, and regularly work with manufacturing and project engineers to re-engineer components from samples.
With the most professional team, highest quality materials, tightest tolerances, manufacture CNC military defense equipment components to meet your exact demands and needs.
Military & Defensel product 3