Client Industries
Products Materals
Client Application
CNC Pipe Joint Components, Types, Structure - CNC Machined Auto Components Pipe Joint
Pipe joint, is a connecting tool between pipeline and pipeline, and it is a disassembly connection point between components and pipeline. It plays an indispensable and important role in pipe fittings. It is one of the two main components of hydraulic pipeline.
CNC automotive components pipe joints are used for straight-line connection of instruments, in the form of socket welding or threaded connection. Mainly used for small caliber low-pressure pipelines, for parts requiring frequent assembly and disassembly, or for final adjustment of pipelines using threaded fittings. The structure of gasket seal is usually used for conveying water, oil, air and other general pipelines. It is made of malleable cast iron.
There are many types of pipe joints. The commonly used CNC pipe joints automotive parts can be divided into hard pipe joints and hose joints. If according to the connection mode of pipe joints and pipes, there are three types of hard pipe joints: expansion type, welding type and clamp type. Hose joints are mainly buckled hose joints.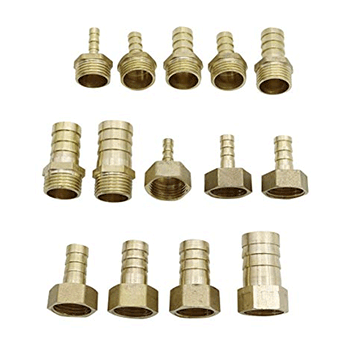 Dajin Precision CNC Turning Pipe Joints For Automobile Industry
One of the top CNC machining service suppliers in China Dajin Precision, has been specialized in producing custom CNC turning pipe joints (expansion, welding, clamp) for automobile industry for over 10 years with superior quality and OEM service. Our products of CNC turned and machined pipe joint include zinc, iron, aluminum pipe joint, metal pipe joint, steel, stainless steel, brass pipe joint and other types of CNC lathe machine pipe joint. Reliable auto pipe joints are supplied to consumers with high-precision and stable quality and competitive prices.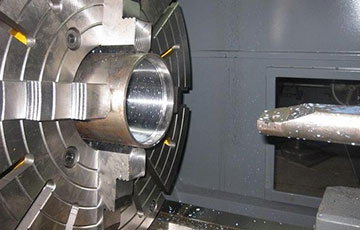 CNC Machined Pipe Joint Material Compatibility
The material used for Dajin Precision CNC pipe joint is mechanically and chemically compatible with the pipe transporting the fluid. If welding is required, then the two materials must also be chemically compatible to effect a correct weld.
Further, the material of construction of the joint must have very close corrosion-resistant characteristics to the parent pipe, for the fluid transported internally and the external environment. For use in food and drug industries, the jointing material must not contaminate the process fluid.
Materials of different chemical compositions can be welded together as long as there is no possibility of galvanic corrosion, the correct weld procedure is in place, and the weld is executed by a suitably qualified technician.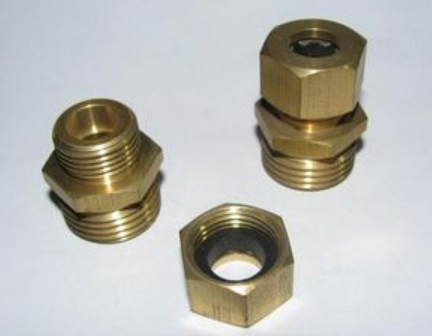 Specifications Of Pipe Joint Auto Parts CNC Turning Service
Products Name

Custom CNC Pipe Joint For Automobile Industry

Surface Treatment

Polishing/Plating/Anodized/Coating
Material

Brass/Stainless Steel/Metal/Zinc/Steel

Pipe Joints Types

Welding Type/Clamp Type/Buckle Type /Expansion Type
Features

Solid Connection/Strong Sealability/Reasonable Size/Low-Pressure Loss /Good Process Performancev

Certification

ISO9001:2015/It can match ROHS, SGS and Environment protection.