Client Industries
Products Materals
Client Application
CNC Turning Alloy Products - Alloy CNC Manufacturing and Service
Shenzhen Dajin Precision Hardware Co., Ltd is a professional alloy CNC hardware parts processing enterprise, focusing on the research and development design and personalized customized production and supporting services of OEM aluminum alloy CNC Lathe Parts, stainless steel precision parts, aluminum alloy shell, aluminum alloy panel, aluminum alloy mobile phone shell and other products.
CNC Lathe Turning Parts, OEM CNC Machined Stainless Steel Parts Factory
We have over 10 years of technical precipitation and rich experience in CNC Machining Services and manufacturing of stainless steel, copper, aluminum, titanium and other precision CNC Turning Parts.
Our CNC machined products include CNC Turning Aluminum, zinc/copper/titanium alloy parts, medical equipment parts, precision machinery parts, electronic parts products, automobile parts and other industries of high-quality products. All products in the production process strictly comply with quality standards, strict requirements for production processes, all products are subject to strict quality inspection.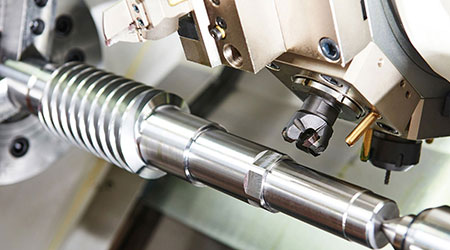 Turning Zinc, Copper, Titanium, Aluminum Alloy Parts/Components - Alloy CNC Machining Service
Common CNC alloy elements are aluminum, copper, zinc, and titanium.
CNC turning aluminum alloy parts hot-selling have high strength, good plasticity, excellent electrical conductivity, thermal conductivity, and corrosion resistance. Good mechanical properties, physical properties, and corrosion resistance can be obtained by heat treatment. Aluminum alloy parts are processed by CNC computer gong, followed by sandblasting, polishing, wire drawing, electroplating, spraying, anodizing, Bracelet carving and other processes as required. In addition, aluminum alloy parts have unique metal texture, lightweight and strong heat dissipation, which are favored by all walks of life.
CNC turning zinc alloys have a low melting point, good fluidity, easy melting, brazing and plastic processing, corrosion resistance in the atmosphere, easy recovery and remelting of residual materials, but low creep strength, easy to occur natural aging caused size changes. Molten method, die casting or pressure processing into materials.
Copper alloys CNC turning parts are the material of choice for heat-conductive structures. Most copper alloys are used because of their good corrosion resistance and machinability. They are homogenous and thus not susceptible to heat treatment. Strength may be altered only by cold working.
Titanium alloy CNC machining parts are a structural metal with high strength, good corrosion resistance, and high heat resistance. They are easy deformation when machining, can faster shorten the life of the cutters, in addition, titanium alloy material is difficult machining.
CNC Alloy Applications:
Custom alloy parts CNC machining services are widely used in CNC automotive, CNC Mechanical parts, Electronical industries, Mechanical industries, Aerospace, Medical industries.