How to Improve Chip Management & Breakage in CNC Machining Process | CNC Chip Control Tips
2020/1/3 16:36:56
Chip removal and breaking are main challenges in metal cutting on a CNC lathe, which concerns the quality of final CNC products, waste of materials, tools lifespan and more, how to improve chip management in CNC machining? Here dajinprecision.com will explore CNC chip control tips to ensure the efficiency of CNC manufacturing.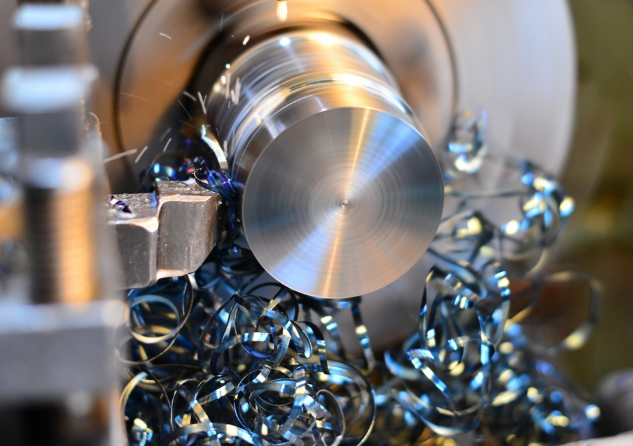 What Problems CNC Machining Chips Will Cause?
The machining chips without proper chip breakage and removal will bring huge risks to the safety of people and machines in the workshop.
- The chips may splash to hurt people and damage the machine tool in the CNC cutting process.
- Long strips chips wound around the workpiece or tool are easy to scratch the machined parts and cause damage to the tool.
- Damage a step in the automatic circulation of the machine tool or even destroy the normal operation of the entire automatic line.
- Affecting the safety of surrounding workers and operators.
- Improper chip breaking may result in a poor surface finish.
- Extend the processing time when the machine stops to remove chips.
Why the Chips Do Not Break?
- For ductile materials, they are not easy to break on their own.
- Too low chip thickness makes the machining chip does not even touch the chip breaker.
- Improper feed rate. If the feed rate is too low, the chip will form on the primary rake and cause the workpiece pile up on the cutting edge, if it's too high, the highly compressed chip will cause high pressure and tool breakage.
- Too low cutting speed will affect the CNC chip control.
How to Manage or Control Chips Properly in CNC Operation?
To avoid chip jamming and improve productivity, there are many factors you should take into consideration: nose radius, depth of cut, feed rate, and geometry of the insert. The goal of any tool is to break the chip by changing its path or curling.
Some CNC chip control tips or measures you can apply as below.
1. Chipbreaker
The most effective solution is the chipbreaker that built into the cutting face of the tool or clamped onto the cutting tool.
2. Coolant System
- Equip with high-flow, high-capacity coolant system with built-in chip flush and conveyors.
- Select a coolant tank with a built-in oil skimmer and an adjustable timer.
3. Inserts & Tools
- Paired with an insert geometry that offers better chip breaking capability.
- Choose tools with high stability.
4. Feed rate & Radius
- Increase the feed and depth of cut properly.
- The depth should be at least 2/3 of the radius size.
- Use a smaller nose radius than usual.
5. Setup and Environment
- Keep the appropriate amount of heat/temperature and pressure.
- Inspect the tool alignment, position the cutting tool in center height.
6. Cutting speed
It other changes do not make sense, try to adjust the cutting speed.
7. Programming
You can also improve chip management by changing the programming.