What are Precision Components - How to Find Best Precision Custom Components Manufacturer | Dajin Precision
2020/2/13 17:07:22
It's easy to find precision components in aerospace, medical, electronics, transportation, oil & gas and more industries, what are precision components and why use them? As a reliable precision components manufacturer, Dajin Precision is always maintaining the highest quality and fast turnaround.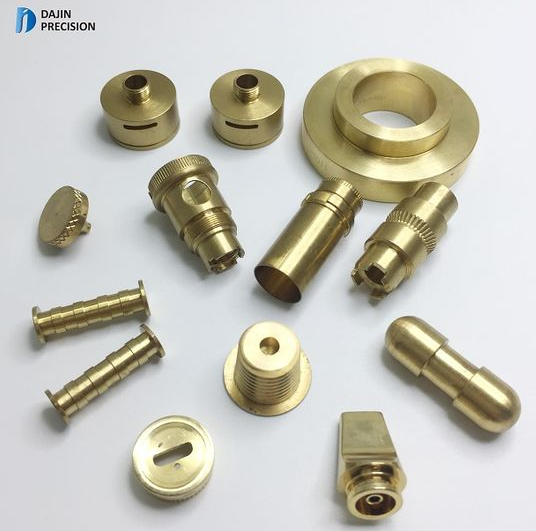 What are Precision Components?
Precision components are highly precise machinery parts manufactured based on custom specifications of customers, used for industrial and machine-based companies in different applications, like CNC turning. The precision components generally produced with a diversity of materials including metals such as stainless steel, brass, copper, bronze, aluminum, steel, titanium, specialized alloys, etc., to ensure stability and functions of engineering.
How to Find the Best Precision Components Manufacturer?
Lots of factors you should consider when purchasing precision components.
1.Product quality
When you find a precision custom components supplier, you can review the quality through some methods. For example, if they passed an ISO Certified qualification? Products of many industries have strict quality standard, like medical, military and aerospace, specific certification often required. If you want to know if the component is durable, you can order a sample firstly, to know about their price, lead time, efficiency and packaging details.
2.Service
Manufacturers with complete CNC machining services can deliver precision turned components with good finish, do not need secondary process, your end-use production can be achieved with reduced cycle and processing time. In addition, pre-sale and after-sales service also can reflect whether the company is professional and efficient.
3.Capability
Production capacity is another important determinant for the precision components partner. From the quantities of products they can fabricate each working day, to the abilities of making complex geometries, to whether they can run large batch production, as well as which aspect is their advantage. Considering the superiority, choose the most appropriate one for your custom design or project.
4.Other factors
There are many other factors may influence the quality and experience like materials selection, inventory management, kitting services, prices, and more. In addition, the specific requirements are very important, from exact sizes to tolerance, finding a perfect manufacturer is not easy.
Top Custom Precision Components Manufacturer in China - Dajin Precision
As an top China precision components and hardware manufacturer and company, we use efficient CNC machines and proper setup to produce precision custom components in accurate and exact specifications as designs. Our accomplished programmer and machinists have years of experiences in CAD-CAM software and machine tools operation, ensures the precise shape and dimensional accuracy, as well as products quality.
At our CNC parts supply, there is a variety of precision turned components, like Throttle Control Shaft for automobile, Hose And Pipe Fittings, Fasteners for mechanical, Conductive Pins for electronics, Eccentric Hollow Shaft for aerospace, and more.
If you are looking for cost-effective precision parts factory, you can try to send your inquiry to the email address: E-mail: [email protected], or leave a message on our website: https://www.dajinprecision.com/, we'll give you reply in the shortest time.