Bidet Toilet Seat Spray Nozzle Structure, Materials, Advantages | CNC Machining Nozzles
2019/12/17 15:52:11
With the update of technology and improvement of living convenience, the self-cleaning bidet toilet seat nozzles have instead of the manual toilet flushing in lots of families. The bidet toilet seat wash nozzles can be processed on the CNC machining center with different materials. What's the structure of the bidet seat and what's the difference between stainless steel nozzle and other types nozzle?
Bidet Toilet Seat Structure with Self-Cleaning Water Spray Nozzle
You can check out the spray nozzle structure for the bidet toilet seat as the following pictures. The nozzle, adsorption type controller, three-way water valve, hose valve, and diversion hose formed the toilet bidet seat cleaning system.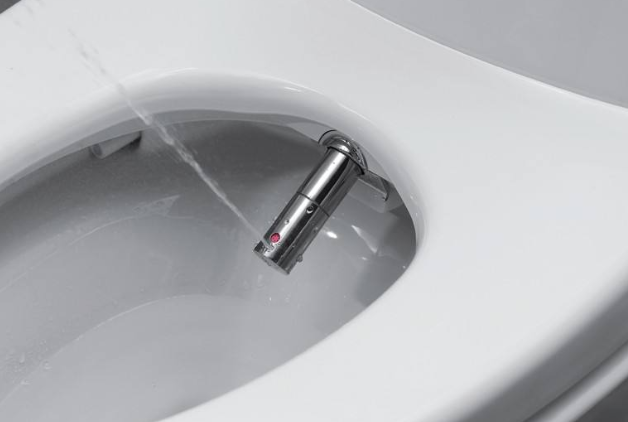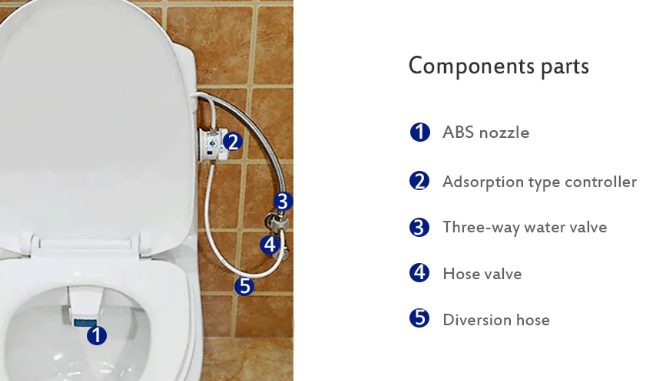 How does the bidet toilet seat with nozzle work? (How to use a bidet toilet seat)
1. Activate the bidet or turn on it through pressing the button on the side of seat or remote control, the nozzle will extend
2. Adjust the position of the toilet seat nozzle, water temperature, spray pressure and other factors on the controller
3. Press the wash button, the nozzle will automatically self-clean for every use.
4. Adjust the spray when the bidet nozzle starts water spraying, to make it's comfortable and in the right direction.
5. When you finished with your wash, press stop on the control panel, then the nozzle will clean itself and back into the bidet seat.
Bidet Toilet Seat Spray Nozzle Materials
The self-cleaning bidet toilet seat spray nozzle can be manufactured with plastics and metals through CNC machining services, Dajin Precision provides the following material types of plastic and stainless steel. Aluminum-coated plastic, stainless steel coated plastic, and more blocks are feasible.
Stainless steel: SS201,SS301,SS303,SS304,SS316F,SS316,420,etc.
Plastic: PVC, POM, NYLON, etc.
There is no obvious difference in nozzle usage and functions between different materials, but for health and build quality, stainless steel nozzle is the best option. CNC machining stainless steel nozzle has no holes or cracks to contain dirt and bacteria, it cleans faster and more thoroughly than other materials such as plastic, wood, aluminum, and pottery.
Bidet Toilet Seat Spray Nozzle Advantages
1. Modern fashion and practical design.
Skilled processing techniques and versatile materials create stylish bidet toilet seat nozzle with a nice appearance, practical design like a dual nozzle for rear and frontal wash, extend and retract functions for convenient usage.
2. Hygiene and health
The nozzle has self-cleaning and disinfection functions when it's retracted for protection.
3. Easy to install
You don't need lots of tools to build up your bidet with the spray nozzle, screwdriver and wrench are enough, it's easy to be attached to any standard toilet seat. The whole installation time is about 15 to 20 minutes. And it's adjustable to suit most toilets.
4. Cold and hot water connection
The bidet seat can connect with your sinks and cold/hot water supply to deliver warm or cold water according to your selection.
5. Wide applicability
The toilet bidet seat is suitable for people of all ages, especially the elderly. It can make the elderly do not have to move too much when they go to the toilet, and ensure safety while maintaining health. Sitting in a bidet seat to keep your body clean can also help people who are in a medical condition recover faster.