How to Clean Brass, Aluminum & Stainless Steel Parts - CNC Machining Metal Parts Maintenance
2019/11/14 11:38:27
Improper use and maintenance may cause damage to the surface and inside of the CNC machining metal parts, such as rusty, faded, broken of brass parts, aluminum parts, and stainless steel parts. Today, dajinprecision.com will introduce how to clean and maintain some custom metal CNC machined components with fast and convenient methods.
Related Read: Aluminum Anodizing Method
How to Clean Brass Parts?
Brass is an alloy made of zinc and copper, range in color from red to yellow depending on the amount of zinc added to the alloy. With flexibility, corrosion resistance, anti-rust, easy shaping and more excellent properties, the brass parts are popular in home use, mechanical, electronic, aviation, military, medical and more industries. But the brass parts may become dull and lusterless over time, then how to clean brass parts and machined CNC brass parts?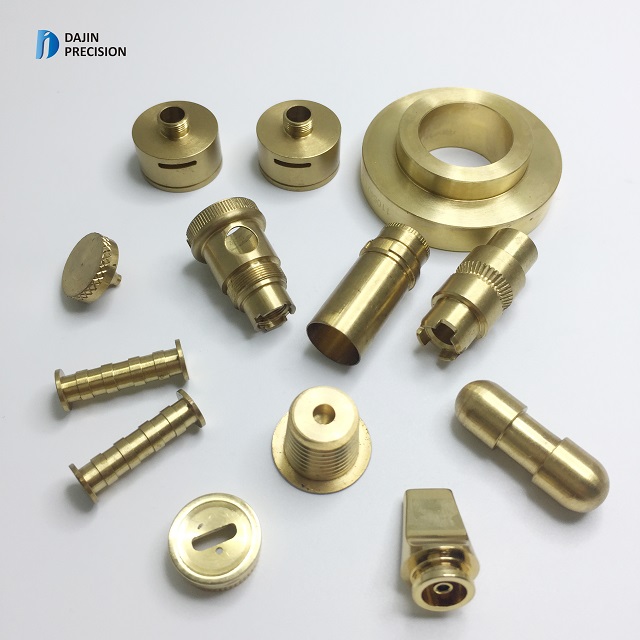 If your brass parts are only dirty, use the soft cloth with warm soapy water to clean the surfaces fully, and get a clean toothbrush for the crevices, then rinse it and dry it.
If your brass items are tarnished, there are some natural ingredients you can try.
Salt, flour, and white vinegar: put 1 teaspoon salt in half a cup of vinegar, then add flour until the mixture is mushy. Rub it on brass, leave for about 10 minutes, then rinse with warm water and dry.

Salt, white vinegar and baking soda: get an equal amount of salt, baking soda and vinegar in a container, stir to mix the ingredients well, use a microfiber cleaning cloth to apply the mixture to the brass and stand for an hour, finally rinse it with warm water and wipe it with another cloth.

Rinse the cleaning solution with warm water Wipe brass with a second microfiber cleaning cloth.

Salt and lemon: put salt on the half of the lemon just cut, rub it on the brass surface, add salt on the lemon as needed. After covering the entire surface, polish with a clean dry cloth.

Salt, hot water and white vinegar: add moderate salt and white vinegar to the hot water, rub the mixture on the brass parts, dry it with clean cloth.

Lemon juice: only use pure lemon juice to clean brass components and wipe it with a damp cloth.

Ketchup (tomato sauce): spray some ketchup on a clean cloth and rub it on the tarnished brass. Then wipe and wipe with a damp cloth.

Other brass cleaning methods: metal cleaners and polishes
How to Clean Aluminum Parts?
Aluminum is a lightweight, silvery-white metal. Aluminum is easy to see in our daily life, like cookers. The maintenance of aluminum parts is usually to clean the oxide layer.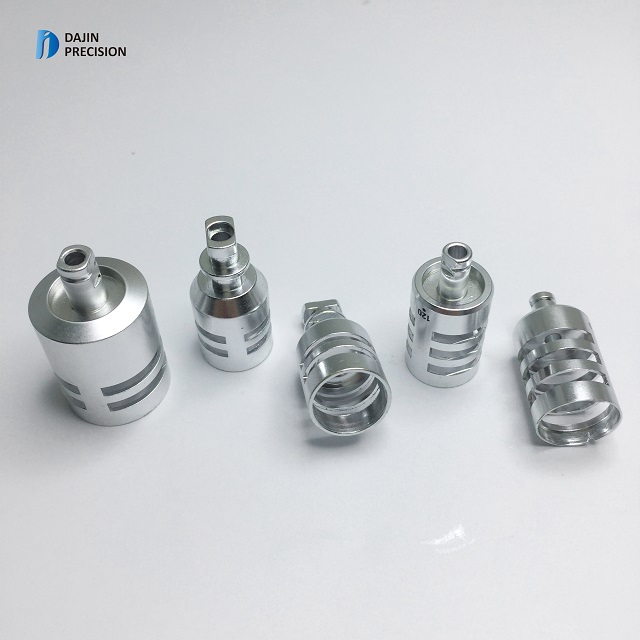 Baking soda and vinegar: brush the aluminum parts with the mixture

Soap and water: if the aluminum parts look clean after rinsing with water, use a natural detergent, if it looks dirty or if there is fossil material above the oxide layer, clean the aluminum surface with hot water, soap, soft brush or a thick towel.

Vinegar: add water to the container and two tablespoons vinegar to each liter of water, boil the water and vinegar, cool for 15 minutes, and wipe repeatedly in the water, this method can clean the oxide of the aluminum cooker. If the area to be cleaned is very large, soak the cloth in vinegar and wipe off the oxidized surface, don't use abrasive or rough materials to clean the aluminum parts surface.

Vinegar and cream of tartar: mix and apply the solution containing white vinegar and cream of tartar to polish the aluminum items.

Lemon juice: if you only need to clean a small area of aluminum surface, just rub the chopped lemon on the oxide layer.

Tartar cream: wipe the appropriate amount of tartar on a damp cloth, wipe the area to be cleaned with a cloth, and then remove the tartar cream with a soft brush.

Degreasing solvent: if the CNC machining aluminum parts used for mechanical equipment, automotive and some industrial devices, dipped in hydrocarbon contaminants and grease like oil, lubricating oil, you need to use a good degreasing solvent including acetone, toluene, methyl ethyl ketone and most mineral oils, and let the degreasing solvent completely evaporate before reassembling the parts.

High-volume industries typically use a mild alkaline cleaning solution of 140 to 160 degrees Fahrenheit to remove hydrocarbons on the aluminum parts. The part can be immersed in the solution or sprayed onto the part. After the parts are cleaned, rinse and dry in clean hot water.

Special aluminum cleaner
How to Clean Stainless Steel Parts?
Stainless steel is a steel alloy with high corrosion resistance. However, harsh environments and lack of routine cleaning and maintenance can also lead to oxidation, corrosion, rust, staining, or mechanical damage or even metal degradation of stainless steel parts. When you rubbing the stainless steel parts, follow the pattern along to avoid scratches on the surface.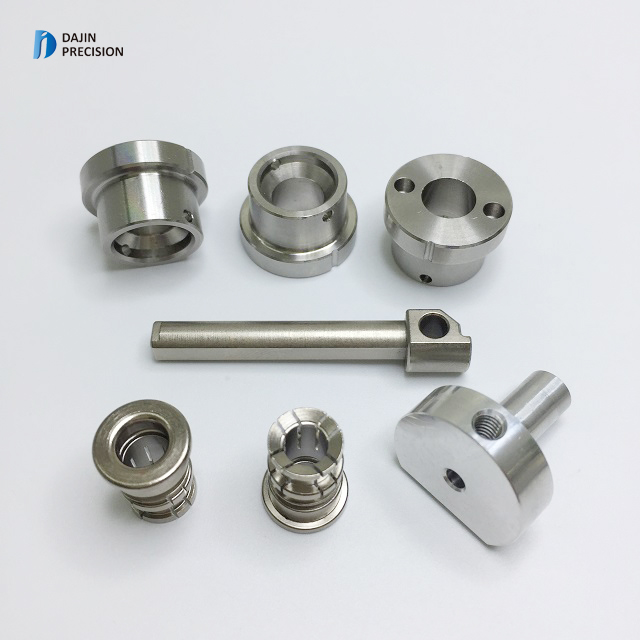 Regular maintenance and cleaning of stainless steel parts (semiannually)
Use a soft nylon brush to remove the dirt.

Wash with neutral soap or detergent.

Rinse with clean water.

Dry with a soft cloth, disposable rag or hairdryer.
Best way of cleaning stainless steel
Normal detergent without chlorine or its by-products.

White vinegar and warm water to clean persistent stains and water scale.

Soap or detergent and warm water to clean fingerprints.

Isopropyl alcohol, acetone, or methylated spirit to clean oil and grease marks.

Alcohol, xylene, or mineral spirits to remove adhesives.

Diluted ammonia: soak your stainless steel item in hot water and diluted ammonia can remove the burnt-on stains.

Baking soda and warm water: put the stainless steel parts in the sodium bicarbonate solution to clean the coffee stain. If the item is too large, you can also use a sponge or a soft cloth to wipe it with the solution.

Soda and warm water: put the stainless steel parts in the sodium carbonate solution to clean tea stain.

Warm non-abrasive cleaner to restore color.

Oxalic acid solution: use a soft cloth wipe the parts with oxalic acid solution and leave the solution on the surface for several minutes then rinse it with clean water.

Vinegar: apply dilute one part of vinegar in three parts of water with nylon brush to clean limescale.

Phosphoric acid solution: use 10%–15% phosphoric acid-based solution in warm water, evenly apply the cleaner, wait for 30-60 minutes, and then neutralize the acid with alkaline cleaner or diluted ammonia water.

Use the general purpose lubricants or phosphate-based stainless steel cleaners to remove the corrosion.
Stainless steel products with severe dents, cracks and breaks should stop using.
Dajin Precision provides a variety of surface treatment to improve the appearance and performance of the custom CNC machining parts, make the CNC parts more durable and needs less maintenance. Polishing, passivating, sandblasting, plating, powder coating, laser engraving, color anodized, chroming, etc are available.