Advantages of CNC POM Machining | How to Choose Best Plastic Material for CNC Machining Process
2019/10/22 17:51:09
POM is a popular material in CNC machining process with its unique features, what's the advantages and benefits of CNC POM Machining compared to other plastics? How to select the best CNC machining plastics for machined parts manufacturing? Check out the POM characteristics, advantages, applications and other details in the following contents.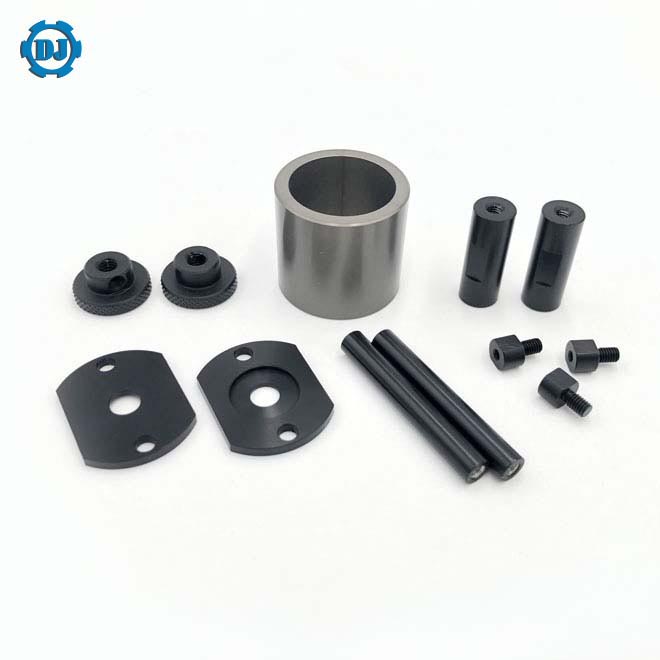 What is POM?
POM (Polyoxymethylene), can also be called Acetal, Delrin, polyacetal, and polyformaldehyde, is a kind of engineering thermoplastic. The regular molecular structure and crystallinity make it has excellent physical and mechanical properties, commonly known as "metal plastic", "super steel". etc. POM plastic has good comprehensive properties and colorability, high elastic modulus, high rigidity and hardness, excellent tensile strength, bending strength, creep resistance and fatigue resistance, friction coefficient is small, wear resistance, chemical resistance, high/low temperature resistance and dimensional stability are good. It has good surface luster, excellent electrical insulation, vibration absorption, noise reduction and more features.
Why choose CNC POM Machining?
POM or Delrin is one of the easiest plastic materials to make CNC machining plastic parts, its machinability is higher than most of other plastics, meanwhile, it owns lots of has many characteristics of metal elements.
Common CNC POM machining parts and accessories (applications):
Gears, Bearings, Bushings, Fasteners, Pumps and Valves, Electrical equipment components, Food processors, Manifolds, Wear pads, Fixtures for assembly, etc.
Advantages of CNC POM Machining
1. POM machining requires lower cost than other engineering plastics.
2. POM can be used to replace some traditional metal materials in the CNC machining parts service.
3. Wide applications in the electronic, mechanical, instrument, automobile, building materials, agriculture, medical, sports, daily light industry, etc.
4. Outstanding machinability and excellent comprehensive performance, including:
Great wear resistance

High strength, fatigue strength and rigidity

Good electrical properties & insulation

Good resilience, vibration absorption, noise reduction

Strong organic solvability and low water absorption

Dimensional stability

Low friction and ideal lubrication

Wide applicable temperature range

Resistant to general chemicals and oil rather than strong acids, phenols and organic halides
While there are also some disadvantages of CNC POM machining, like deformation. Dajin Precision is a seasoned CNC plastic parts manufacturer that can effectively reduce the deformation and other problems in POM processing, welcome to get in touch with us if you are looking for quality POM bushes, screws, connectors, and various custom POM parts.
How to Choose Best Plastic Material for CNC Machining Process
In order to manufacture the CNC machining plastic parts with highest durability and ideal performance, you need to pick the best CNC machining plastics for the turning, milling and other processes.
You can follow the steps to get started in CNC machining plastic materials selection:
1. Figure out the requirements of your design. You should consider what characteristics the materials should have, the environment of use, appearance, cost, etc.
2. List the candidate materials. Know about the biggest benefits and drawbacks of each material, as well as applications, pick up plastics that meet most of the requirements.
3. Choose the right ones. Select the one with the best conditions.
Some recommended best CNC machining plastics based on the features:
Peek, PPS, Nylon, Ultem, Delrin (POM): high loading strength.

PTFE, PEEK, Ultem, Torlon, PPS: high temperature resistance

Ultem, Peek, PPS, PET: good dimensional stability

Teflon, UHMW, CTFE, PEEK: high chemical resistance

Nylon, Polycarbonate, UHMW, Peek: good impact resistance

Delrin(POM), UHMW, Polypropylene, HDPE: low cost