CNC Beginners Guide & Tips - How to Get Started in CNC Machining & CNC Machines
2019/10/8 17:06:01
CNC services and products bring lots of benefits for modern industrial development, numerous parts and components are manufactured by CNC machining process. How to setup CNC machines or make some turned parts? Before doing those things, you need to learn the basics about CNC and understand how the process is completed. Check out CNC beginners guide and tips for how to get started in it.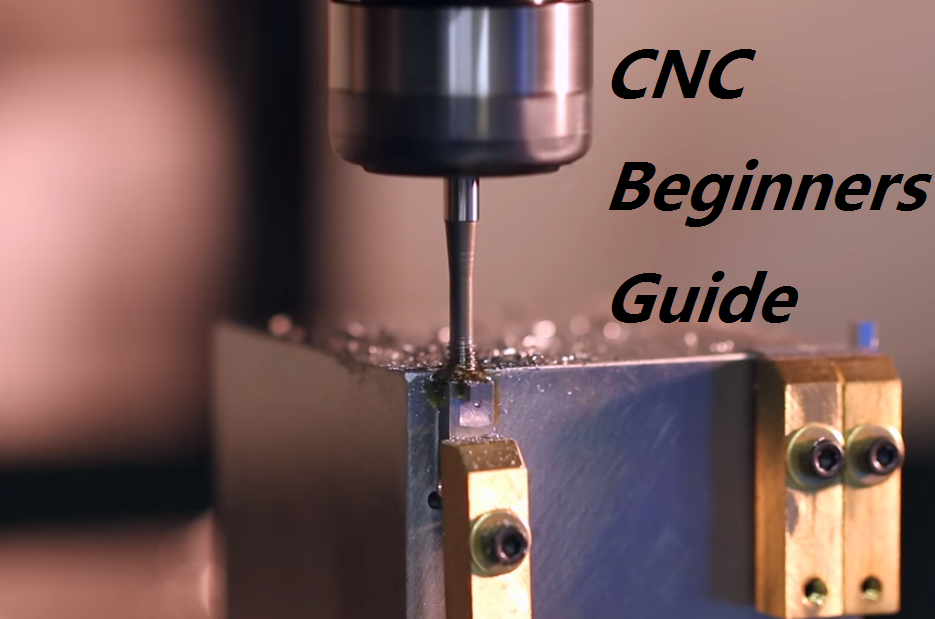 CNC Beginners Guide & Tips - How to Get Started in CNC
1. Understand the CNC basic knowledge
What is CNC machining? Here is the first concept you should know, machining service is working with metal, plastic or other materials, it's using machines like drill, presses, lathes and mills to perform precise cuts then transform the raw materials into machining parts. CNC machining can take incredibly small cuts such as a coin, you can hog out material to get it out of there just as fast as you possibly can, it could be huge machines as well. CNC turning and milling are two commonly applied machining services, learn about the similarity and differences.
How to create a CNC part? For example, if you want to make a CNC turning part with metal, you need to use a CNC turning machine, then master the software, draw the part with CAD program and input it into CAM to get the CNC code, which called CNC programming language, when you upload your code into the machine, make sure the materials are held in the chunk, then stand back and start the program.
2. Learn about CNC machines and tools.
What is CNC machine? CNC machines are used for completing the CNC process, you can check out CNC turning center and lathes basics on dajinprecision.com, modern CNC machines are advanced to achieve many requirements, they can measure the exact dimension of CNC parts, clear chips and inspection quality room, automatically move to make parts according to the program, and even interface with robots.
What type of CNC machines you should buy? With thousands of CNC machines on the market to choose from, the most important thing is to figure out your own requirements, like the cost you can afford, difficulties of building your machine, what do you want to make with the machine, and more, all of those determines the type of models. Find out the differences between multiple kinds of CNC machines, CNC mill, 3D printer, CNC router, CNC lathe or other, which machine is your right choice?
What machining tools used with CNC machines? Cutters, workholding and measuring tools are main types of tools for CNC machined components manufacturing, the cutters including mill cutter, router cutter, turning cutting tools, etc. needs sharp edges, vises and clamps as workholding tooling are used to keep the workpiece so it won't move, then the measuring tools ensure the precision of parts. Here is a recommended beginner machinist's basic tool list for reference.
3. Learn about CNC software and G-Code
CNC software is regarded as digital tooling for CNC services, you should figure out what software used and how the software work with computer and CNC machines. The g-code moves from software to the machine and is executed to realize CNC products manufacturing, the necessary CNC software for the machining process would be CAD and CAM. The CAD program is used to create the design and draw your parts by the machinist or programmer then export as a CAD file, CAM used to analyze the CAD drawing and convert it into g-code that your machines can read. For details and deep guide, you should take the training classes or read professional books.
G-Code is the CNC programming language that controls the operation of CNC machines, it may be difficult to understand for beginners, you can just learn about the basics first, like the meaning of common g-codes, you can apply that knowledge when you're trying to understand the CAM software and the working of machines.
4. Understand feeds and speeds
Improving your feeds and speeds can get better tool life, surface finish and shorter machining time. You need to master how to calculate feeds and speeds correctly, like build or borrow a spreadsheet, understand how to adjust your feeds and speeds, understand surface speed and chipload to dial in your Sweet Spot, avoid rubbing and chip thinning to improve tool life and more.
5. Learn about the basic setup
Measurement and setup are critical for CNC machining services and process. You need to use the calipers, micrometers, dial test indicator, edge finder, and other measuring tools to confirm precision and accuracy. In addition, you can refer to the brief beginner tutorial for the CNC machine setup.
Clean CNC machines -> Load Tools -> Warm up the machine -> Set up proper length offsets for all tools -> Set up right tool diameters -> Install workholding -> Set part zero and work offsets -> Load g-code program of parts -> Check out coolant