CNC Machined/Machining Components Prices & Cost - CNC Lathe Turning Parts Budget Quote | Dajin Precision
2019/9/6 16:08:31
With so many types of CNC machining parts on the market, it's critical to know your total cost and select the most cost-effective one for the different applications. While the CNC machine parts price is usually directly related to product quality and the complexity of manufacturing process, other than that, brand, function, characteristics, properties and other factors will also have an impact on the CNC lathe parts cost.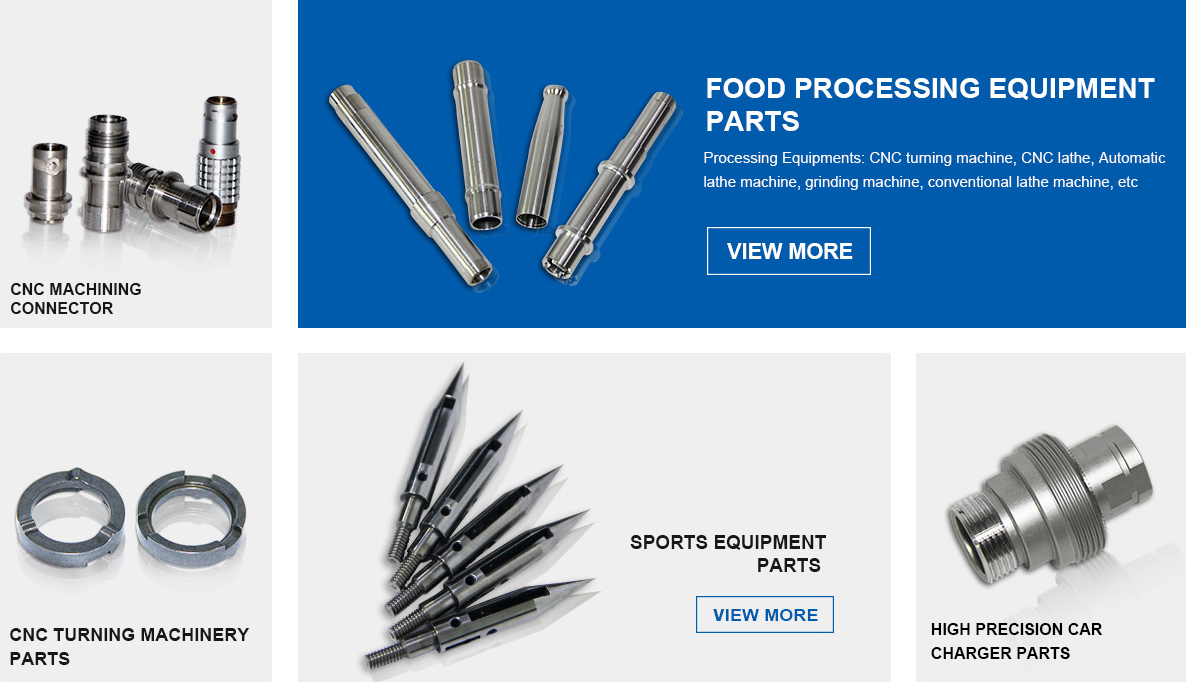 CNC Lathe Turning Parts Prices & Budget Factors
Before you choose a CNC turning parts manufacturer or seller, you need to take the following things into consideration: Which types of CNC machined components you need? Where will it be used? How long do you expect for its service life? How much is your budget? What're the quantities you want? What are your requirements for the parts? All of these can't separate from prices. Set your own filter condition, you can find the best CNC parts depending on your budget faster. To help you make more reliable decisions, Dajinprecision.com provides you the estimated CNC machined components price here, and you can get the exact cost by sending inquiry as the quick CNC machined parts quote.
Dajin Precision is a top CNC turning machining service supplier in China Shenzhen with extensive experiences in custom CNC turning parts for Aerospace, Automobile, Electronics, Mechanical, Medical and dental instrument, Military and defence, and more industries, we involved in a variety of metal and plastic precision hardware, including the simple shaft, screw to complex custom components as clients' demands, which are popular with premier quality and competitive prices.
Estimated Price/Cost of Dajin Precision CNC Machined Parts for Sale
Here you can check out the estimated price of different types of CNC machining parts (the list and price will keep updating to offer a more accurate budget calculator, excluding the freight and additional design cost).
The price range of common CNC turning parts:
CNC machining fastener: $0.05 - $1.50/Piece
CNC metal small pin: $0.15 - $5.00/Piece
CNC metal bushing: $0.20 - $8.00/Piece
CNC knurled screw: $0.02 - $1.50/Piece
CNC metal drive shaft: $0.50 - $2.99/Piece
CNC metal screw rivet: $0.50 - $1.90/Piece
CNC custom arrowheads: $0.15 - $1.99/Piece
CNC tattoo pen parts: $0.50 - $19.00/Piece
CNC sewing machine parts: $0.50 - $99.00/Piece
CNC machinery and aerospace motor engine parts: $1.00 - $99.00/Piece
CNC machining titanium boat parts: $1.00 - $59.00/Piece
CNC auto spare parts: $1.00 - $59.00/Piece
CNC OEM aviation spare parts: $1.50 - $19.90/Piece
CNC mechanical equipment parts: $2.00 - $100.00/Piece
Please note that the exact price is based on the quantities you need and your requirements on the product. You can check more CNC machine parts price on Dajin Precision Alibaba Page.
If you are interested in any one of our CNC machining parts, please feel free to send your drawing or requirements details including sizes, tolerance, material, quantities and more, a quick detailed quote will be sent back to you after confirmation. Welcome to consult.